---

---
Welcome to the Historical Museum of the National University of Córdoba!
In this Menu you will find the information regarding every hall or area, and the objects found within. The section "Defining Moments in Our History" consists of a timeline and different articles to easily visualise key dates and events.
To make the most of your visit, please read the following instructions for the use of the audio guide.
– The Museum is on the Ground floor. Availability of the halls may vary depending on the use of the building.
– There are sign posts on every corner. Directions for every hall of the Museum are found in red. You may also use the map provided in the audioguide.
– Please speak to staff to open the doors of the different halls.
– Occasionally you may need to wait to visit the halls, availability depends on capacity and sometimes large groups visit our Museum.
– No flash photographs are allowed.
---

---
Let's start our journey!
We stand now in the University's first building, in the Jesuit Block. This site was included in the World Heritage List by the United Nations for Education, Science and Culture Organization (UNESCO). It is also listed a as Site of Memory that bears witness to the history of the slave trade and slavery.
In this Museum we aim to bring to life the history of the National University of Córdoba. Through our halls, we may learn how the university has changed over the centuries, from its origin in the first quarter of the 17th Century up to our days.
In this tour you will visit the Museum and the church of the Society of Jesus.
Remember you can use this map to orientate yourself in the building.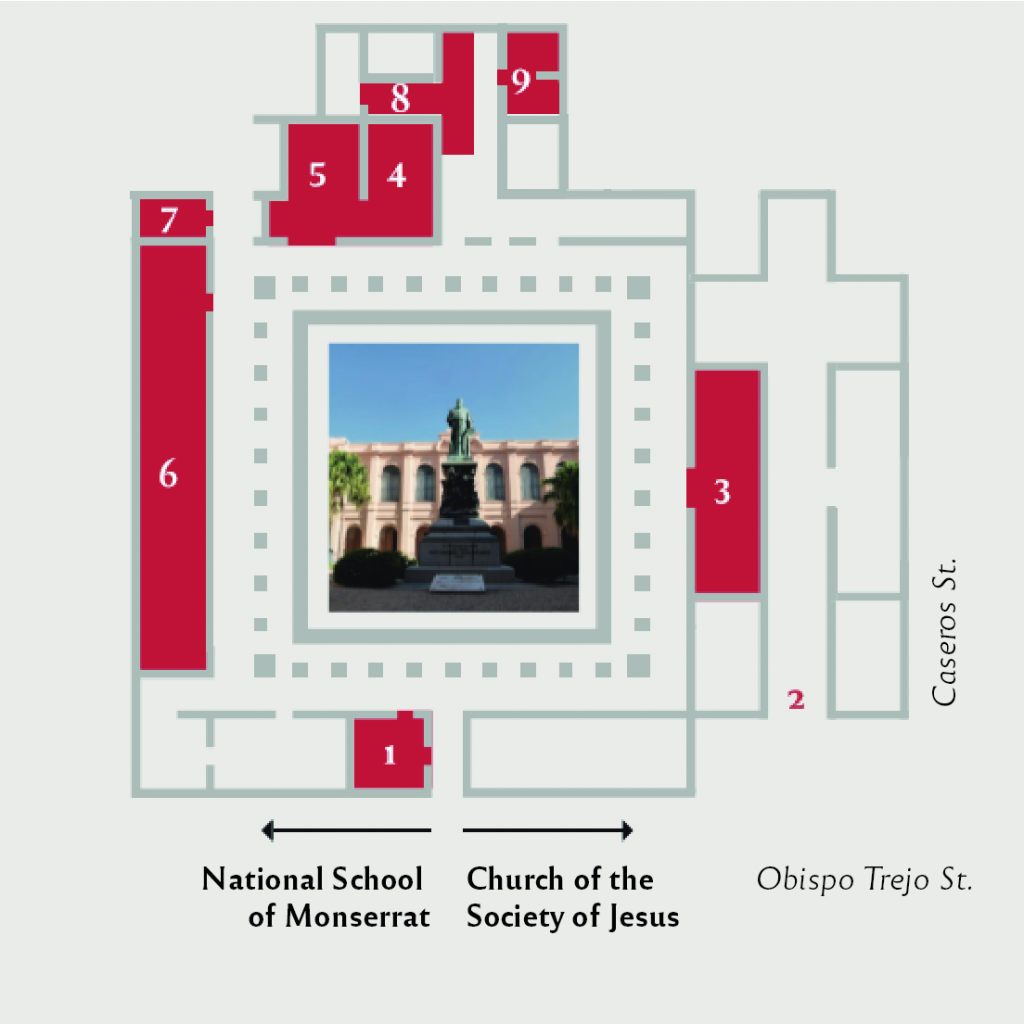 ---

---

---

---

---

---

---

---

---

---
---