---
Plan your visit
Find everything you need to plan your visit in this article.
The Museum
Explore the history of the oldest university in Argentina: from its early years up to this day. More than 400 years of university history unveiled.
Walk through the first building of the University, experience the Old Library -also known as the Jesuit Collection-, marvel at the Graduation Hall, visit the American Cartography Hall and the Early Printed Book and Special Collections. Find out more about Colonial Architecture in Córdoba through architectural models of the most iconic buildings. You may visit the Church of the Society of Jesus (opening hours vary)

Opening times

Monday-Friday: 9:30-17:30
Saturday and public holidays: 9:30-14:30.
Last entry: 17:00 (14:00 Saturday and public holidays)
Guided tours
Monday to Friday: 10.00 (English), 11.00 and 15.00 (Spanish).
Saturday and public holidays: 10.00 (English), 11.00 (Spanish)
For tours in English a 24 hours advance booking is required. Please contact us at reservas@museohistorico.unc.edu.ar or at the front desk.
For tours in Spanish, please check-in at the front desk five minutes before the time stated for the tour.
Find out more on guided tours (Spanish)
Self- guided tours
Walk-up visits are available each day for those who arrive at the Museum without advance bookings. Take a self-guided tour of the museum using your cellphone during opening hours. We strongly recommend that you start your visit a half hour before closing time.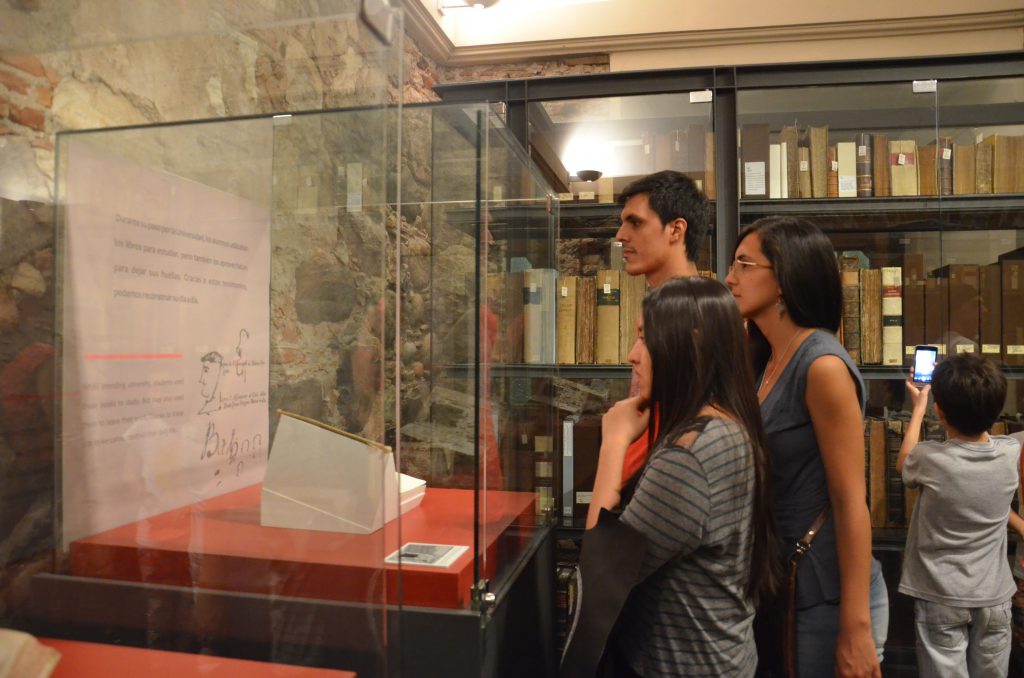 ---
Ticket information (*)

Tickets must be paid in cash at the front desk of the museum.
Students of the National University of Córdoba, children under 7 years, seniors (resident in Argentina) and visitors with disabilities are welcome to visit the museum free of charge.
UNC students are required to present a valid student card upon entry.
Guided tours
This ticket includes a guided tour of the museum.
-$400 for residents
-$600 for non residents
Self guided tours (*) (*)
This ticket gives you admission to the museum.
-$200 for residents
-$400 for non residents
(*) Wednesday admission to the museum is free of charge.
---
We look forward to welcoming you!